Fast IPTV service has been the home for Irish IPTV for years. We have a lot of Single users and Resellers from Ireland enjoying our Free trial, paid subscription and IPTV reseller panel for Ireland. If you are looking for that service, whether you are a single user or a reseller, reading this post will help you understand why you may want to choose us as your IPTV provider.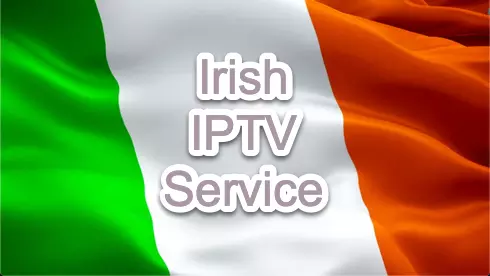 Why you should choose us for Free trial, paid subscription and IPTV reseller panel for Ireland.
1-We have been serving Irish people since 2016. Since the beginning, many of our old CCCam users from fastcccam.com migrated here and Irish community were a big part of that migration.
2-We know the Irish market very well. The content of the Irish IPTV package, although a fairly small package, is very diverse, especially when it comes to sport content. We are fully aware of the current and upcoming content.
3-Stream sources are first hand. The sources we are using to make channels are pretty solid and first hand. Whenever there is an issues with our Irish IPTV Streams, we can immediately check the script and have it fixed. We also know the content Irish people want and look for, especially sports, and they are all available here.
4-We know the Irish network infrastructure. Our servers are properly routed towards Irish ISPs to improve user experience while zapping and streaming our content. We also deal with the blocks by a special method of bypassing.
5-Our service has built-in private VPN servers. If you are concern about your online privacy while streaming IPTV and yet you find it a bit expensive to pay for VPN as well, worry not! our service comes with an android application which has built-in VPN servers. These servers are ours and dedicated to our users only.
6-Support is very quick. Whatever issue you may have, just drop us a message. We do live up to our brand name and are always FAST.
7-Test service is available. You can evaluate our service using the IPTV Free Trial service before paying for the it.
Now let's take a quick look at the content of the IPTV Service for Ireland.
Sports: One of the main and diverse group of sports channels in Ireland category would be GAA (Gaelic Athletic Association). Normal GAA, 247 GAA, GAAGO, TyroneGaa and Ulster GAA are different groups of this field. We have them all directly from relative websites, mostly playing at 1080pHD. League of Ireland (LOI) for the coverage of the south part of Ireland, NI Premiership for Northern Ireland higher football league and NIFL for the lower league.We also have the Irish version of Premier Sports 1 and 2.
Entertainment: RTE One, RTE Two, BBC One and Two Northern Ireland, TG4, UTV and Virgin Media 1/2/3/4 would fall into this category.
News: RTE News would do the job for latest news shows in Ireland and it is available on our service.
Kids: RTE Junior is available.