The famous TiviMate application comes with various features. One of the basics would be the ability to add or remove channels to/from favorite list. It is done with few quick steps. Let's see how TiviMate favorite function works.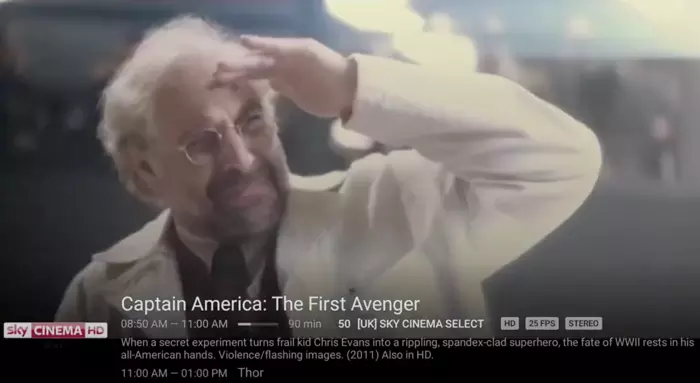 1-While on a channel, you need to bring up the channel info by click the back button twice on the remote controller.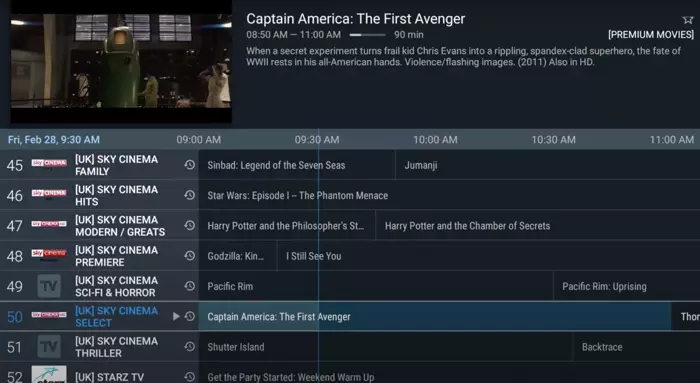 2-Now scroll to the desired channel and click the right arrow button so the info bar shows up.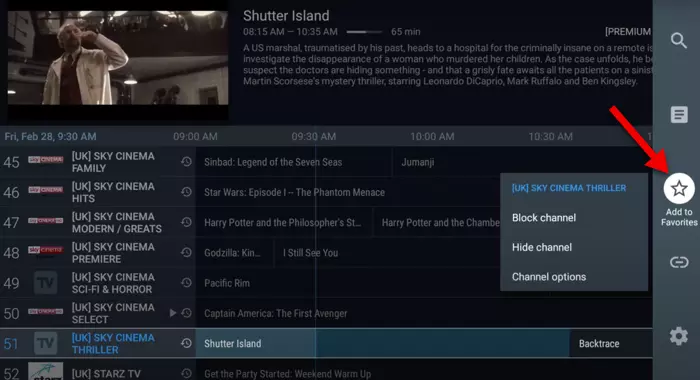 3-Go to the Star icon and add the channel using the OK button.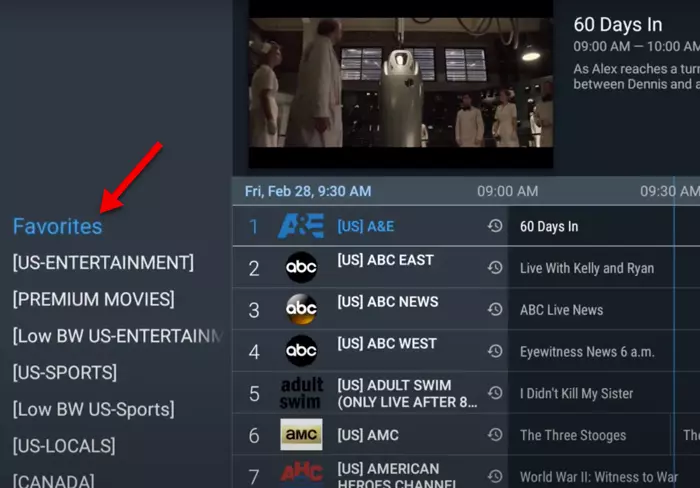 4-Now, click the left arrow on the remote so the left column bar appears, then click on Favorites folder.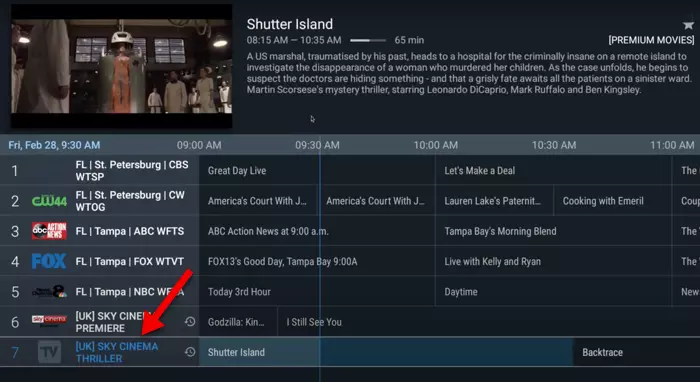 5-You can see that the latest addition is the channel we have just favorited.
Just like adding, remove from favorite list is pretty easy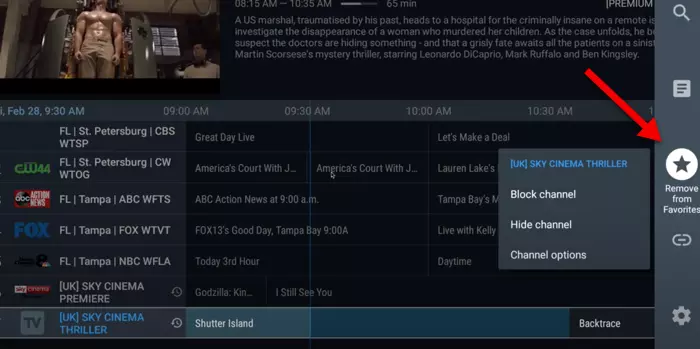 1-Go back to the right info bar, move to the star icon and click OK so the channel is unfavorited.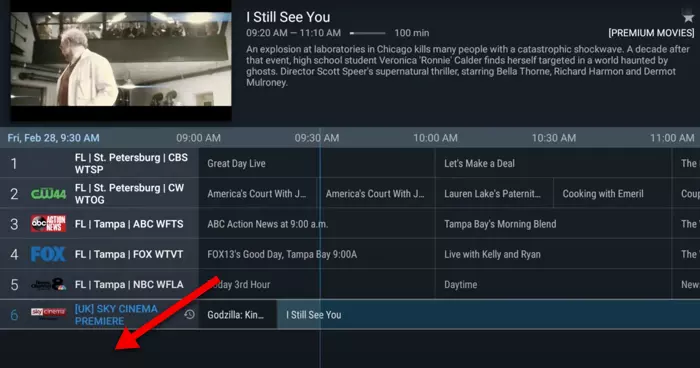 2-And if you check the favorite folder, you will see it's been removed.