How to purchase the paid license of Smart IPTV app?
Smart IPTV app has a one week trial period which let's you evaluate their application. After 7 days you need to pay for the lifetime license.
When the trial period ends, you will see the payment options on the TV. However, it has been confirmed that sometimes purchasing the paid license and activating the TV MAC as paid directly from the device might stumble into issues.
The best recommended method would be through their website here > https://siptv.app/activation/
Let's go through that page from top to bottom and see how we can activate the paid version of Smart IPTV app.

The following group of disclaimer messages it the first thing that catches your eyes. The price which is 5.49 euros per each MAC address activation. It then stats that Smart IPTV is just an application and a client should seek their own IPTV provider to feed the app with channels.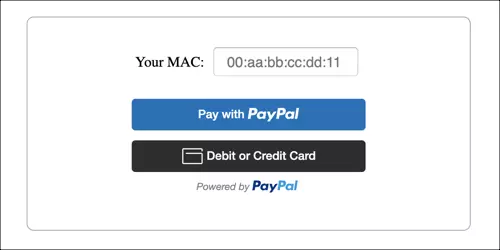 2nd part is most of you are looking for. Both paypal and Debit/Credit Card payment options are available. To use the Debit/Credit card you don't need to have a paypal account.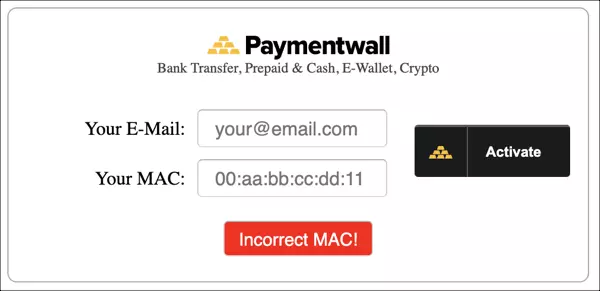 3rd available payment method would be Paymentwall. Not the most popular method but those who have ana ccount with this service, once paid, you can add your email address and TV MAC here and ask for activation.

By the time of writing this tutorial the only manually payment option available is WebMoney which is a russian-based payment service.
Make sure you including your TV MAC and email address in the comment section when you are paying through WebMoney.
Once theyr receive your WBM transaction, they will manually activation your TV MAC.