Install TiviMate IPTV player on Firestick or Android devices
If you're and IPTV user, you need to use Firestick or Android devices and when you do so, you must Install TiviMate IPTV player. This application, without a doubt, is the best IPTV player in the market, period! The amount of features you will get as a user is priceless and so is the functionality and versatility of the application. Almost any feature and function you have seen and enjoyed on all other IPTV applications are available in TiviMate. Without further due, let's do this.
This is going to be, although pretty easy, a long, step-by-step and thorough guide about A to Z on TiviMate installation on Firestick or Android devices. With a little bit of focus you're going to do this no matter you are tech savvy or not. I mean, all tutorials on this website are the same :)
In this post, we're gonna discuss the following subjects:
Before we start to Install TiviMate

Install TiviMate IPTV player

TiviMate Premium license purchase and activation

Adding IPTV Channel list to TiviMate
Before we start to Install TiviMate
There are few things to clarify and shed some light on which will prove helpful during the installation process:
-Install TiviMate from Play Store
If you are running any android media or TV box devices on which you have access to Google play store, you can directly search and install TiviMate there as this application is still available on Play Store. Once done, you can skip the "Install TiviMate IPTV player" step below and proceed from "TiviMate Premium license purchase and activation". But if at any time in the future this application gets delisted from Google play store, and you need a guide for manual installation, you can always come back to this post and read from "Install TiviMate IPTV player" part.
-Side-loading as the method of installation
In any tutorial, when there are different scenarios possible, it is best to cover them all but best to focus on the hardest one, explaining it extensively. The installation method we are going to use here is called side-loading in which the .APK file of the application is downloaded and installed. This is done on android devices when there is no access to Play Store or the desired application is not available on the available content store of the device we'er going to use.
-The Device used here to install TiviMate
In this tutorial, we will use an Amazon Firestick to simulate the hardest installation scenario although as mentioned above it is very simple. It just takes a little bit more clicks. Android users who have access to Play Store, as discussed earlier, should install TiviMate from that source and skip the installation part.
Install TiviMate IPTV player

1-From the dashboard of the Firestick, go on Find icon and then once the search field appears click the downward arrow on the remote and click OK so the virtual keyboard shows up.
2-For downloading the .APK file to install Tivimate IPTV player on Amazon Firestick, we need to us an application called downloader. So type in "Downloader" and when the suggestion appears, move over to it and click OK.
3-Click on the application image to proceed with installation.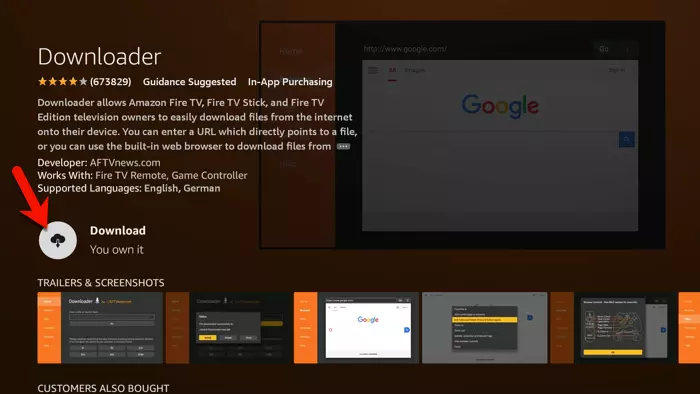 4-Click Download/Install.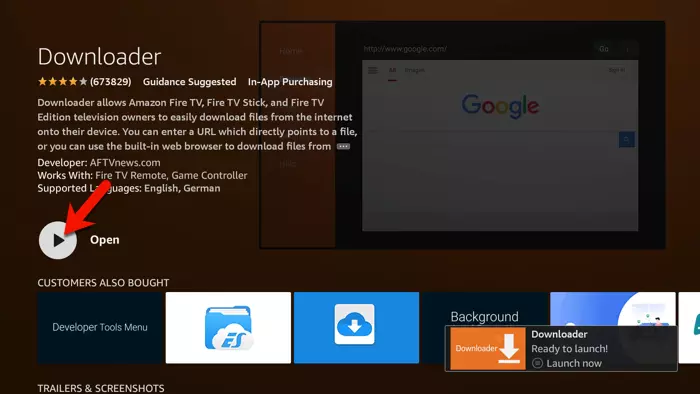 5-Click Open by pressing the center button on the remote.

6-On Downloader first launch, you will be asked to grant permission to this application to access your file and media. Allow that.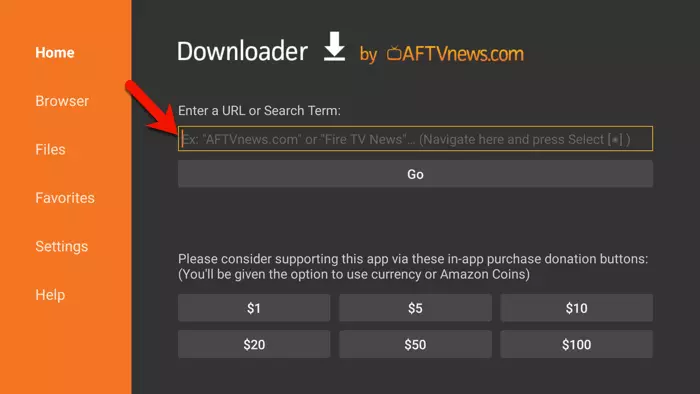 7-Once Downloader opens, highlight the search field and click OK on remote.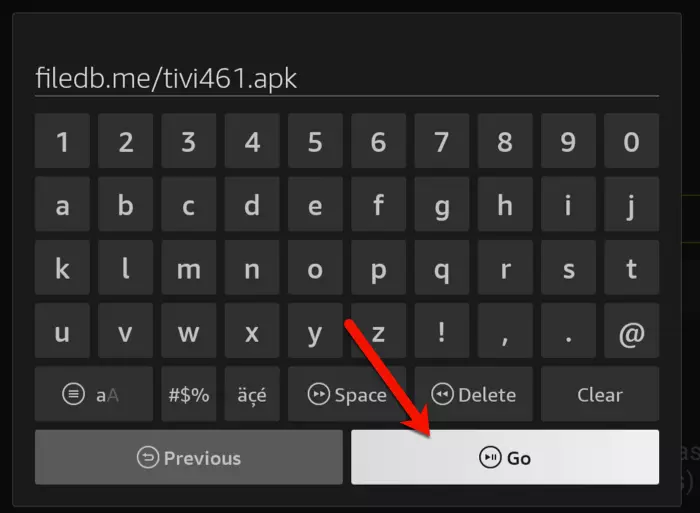 8-In this step, the direct download link to the .APK file for installing TiviMate IPTV player should be entered. If you know any trusted sources for your desired version, type that in. If not, you can use our copy of the file which contains version 4.6.1 by typing the address shown in the above picture.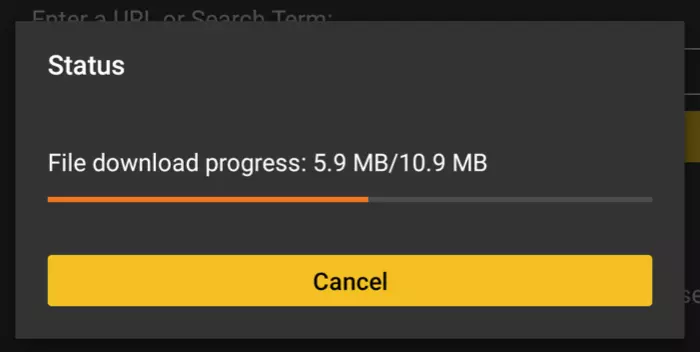 9-The download will progress, give it a few seconds to finish.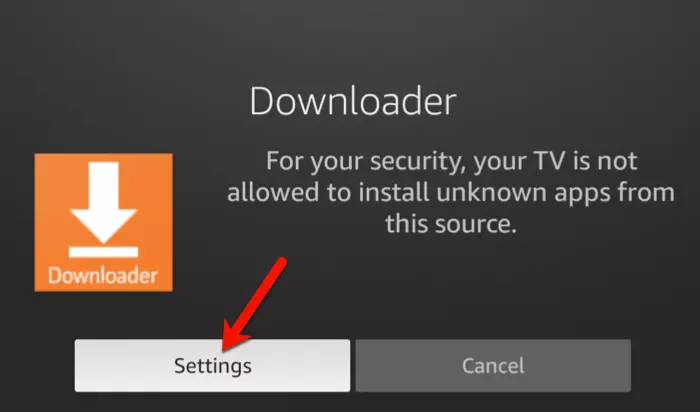 10-As mentioned before, whenever you try to install TiviMate application manually from outside Amazon web store environment, you will be prompted for a security permission to be given. Amazon Security feature on the Firestick device intervenes and warns you about the installation of application from unknown sources. Since we trust the .APK file, we will proceed and allow the process. Click Settings.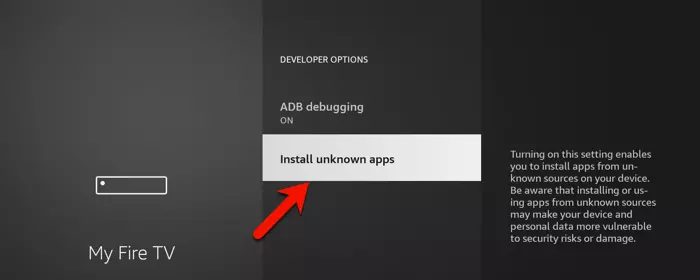 11-Select Install Unknown Apps.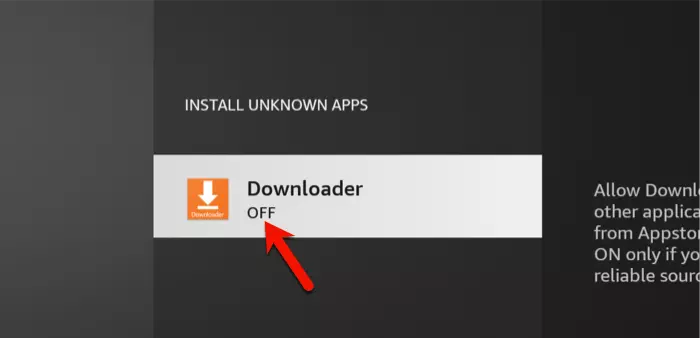 12-We have downloaded the .APK file via Downloader to install TiviMate and we tried to execute the file with it, that's why the permission should be given to Downloader. As you can see, the permission is now set to OFF. While it is highlighted, click the center button on the remote once.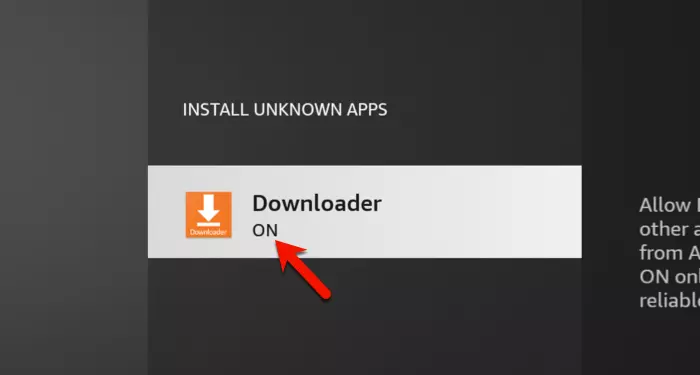 13-It has now turned to ON and the permission has now ben granted. Our work is finished here. Click the back button on the remote 2 times but with a little delay between each click so the application is not closed. We need to go back 2 steps.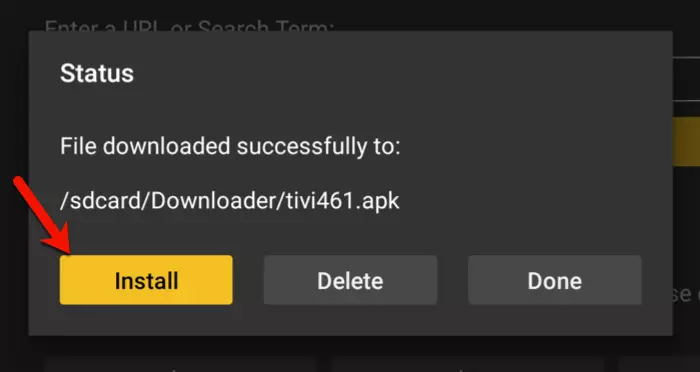 14-Click Install.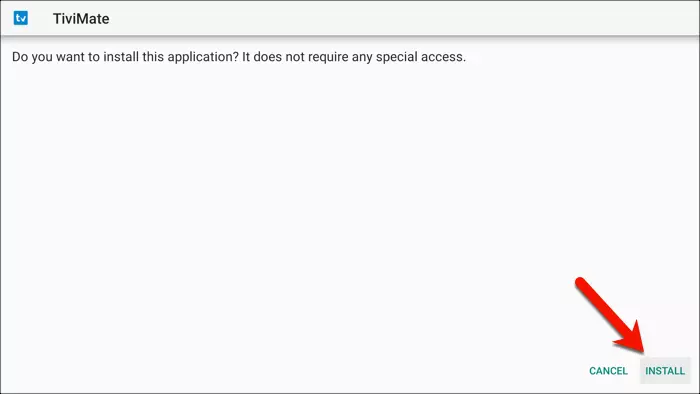 15-Again select Install.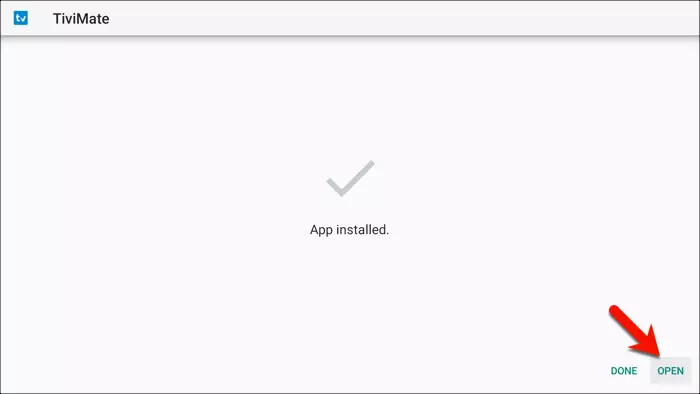 16-And now click Open.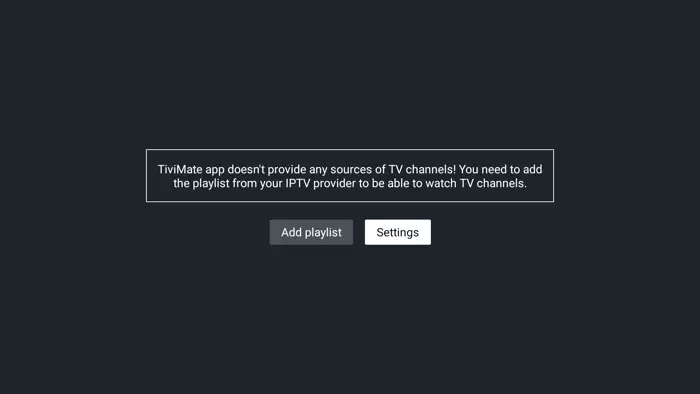 17-Our task to install TiviMate application is done now.
TiviMate Premium license purchase and activation
After installing TiviMate, it's now time to purchase a paid license. Without activating premium features, you will never get the real touch of this application. Since purchasing the premium license is an extensive procedure itself, it would be best to link the other guide I wrote on it here.
So, kindly, read this guide on how to Purchase TiviMate premium license using TiviMate Companion and unlock all features. Once done, you can come back here and proceed with the next step.
Adding IPTV Channel list to TiviMate
Now that you have installed TiviMate in premium mode, it's time to put jet fuel in it.
If you are new to our website, you can have our service tried without any charges by submitting your IPTV Free Trial request from top menu.

1-Let's start from where we left off. From the dashboard click Add Playlist.

2-Not just when you install TiviMate application, any IPTV player app which has Xtream Codes API as a possibility for adding channel list, you should use it. It will help you enter a very long streaming line in short parts very quickly. Click Xtream Codes.
3-Imagine the M3U streaming line that we have provided you is the one below:
http://fastip.tv:2080/get.php?username=user1&password=pass1&type=m3u&output=ts
Then the details of this streaming line should be added in the fields above in the following pattern:
(This is just an example, following data should not b used as t does not exist)
Server Address: fastip.tv:2080
Username: user1
Password: pass1
We you install TiviMate, you want to have both Live TV and Video on Demand content from the list to be added, so leave the check boxes ticked.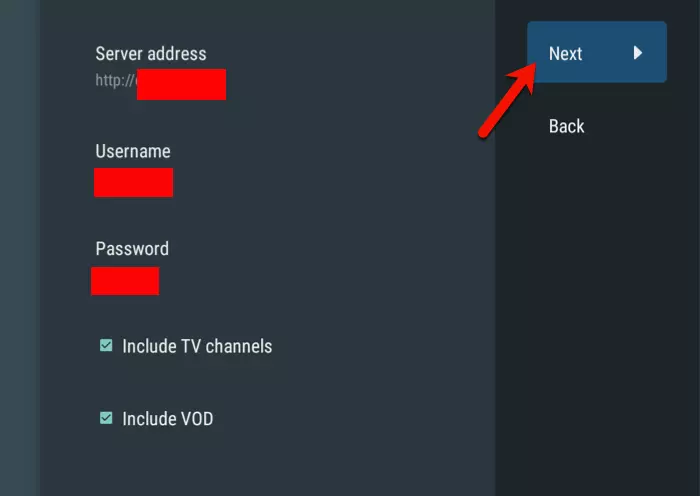 4-All details in, let's click Next.

5-How was your day? :)

6-Data and metadata have been pulled from IPTV server and have been processed. You can move over to Playlist Name and set a name for it or just leave it as it is.
Click Done to proceed with the process of installing tivimate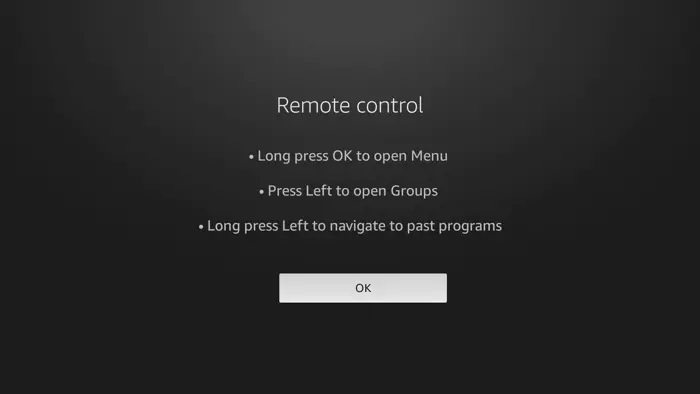 7-Click OK.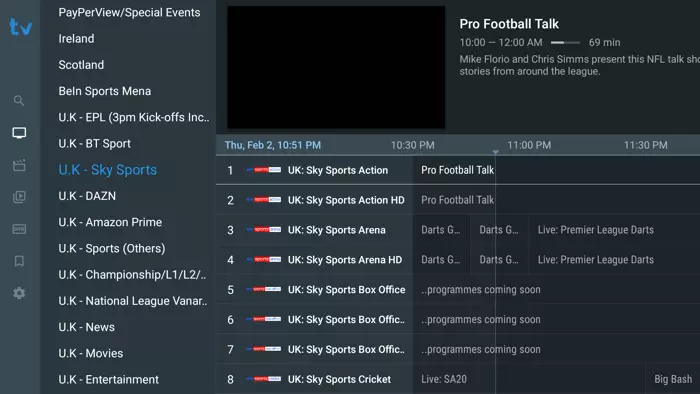 8-Locked and loaded. Enjoy!
Conclusion
If you own and Android streaming device or a Firestick, you should Install TiviMate IPTV player. It is at the moment the best IPTV application in the market and without a doubt offers almost all features that you would b asking from an IPTV app. The installation and activation of premium license is a bit lengthy but you do it once and live happily every after.